Site update
 Kaede's Dream
About Artemis
 Services
Reservation/Access
Catalog (free dresses)

Gallery&Blog
 Social Contribution
Kaede's Column



Reservation and Access
We accept reservations by e-mail only. Please fill and send the form shown below.
We highly recommend booking 1 month before. We accept 2 weeks before at the latest.

The reservation is limited to the person who can speak Japanese,because the staff who can speak English are absence.
For Foreigner who can speak Japanese.
Please contact us by telephone if you have a reservation.


▼Reservation E-mail address
staff@arutemisu.com

●Handle name
●Nationality
●Phone number
(If you have a phone number to get communication in Japan, please fill it out here.)
●E-mail address
●E-mail address (double check)
●Date and time of your visit
(Let us know your first choice and second choice.)
●Choice of the course and hours
(Please refer [Availabl course design] discribed above.)
 ・Preferable make-up, wearing and visiting spots for guided outing.
●Three sizes
●Height
●Weight
●The size of the shose
●Comunecation in Japanese
(Understandability / Speakability)
●Agreement to items below
*We do not accept those aged 19 or under.
*Neither smoking nor the consumption of alcohol is permitted in any of the salon.
*We would like you to shave your face and visible parts of your body prior to make-over.
*There are no sexual services offered by any of our staff. Artemis does neither arrange encounters of a sexual nature nor accept wearing excessively sexy clothes (including underwear and nude) for taking photography.
*There is possbility being refused making pictures in some area.
*We do not accept any reservation if you have a record of no contact and / or no show in the past.

→An example of filling the form


---
Correspondence and Access
・1st step
Please send the reservation form to us.
・2nd step
You get an acceptance e-mail from us.
・3rd step
Please reply us within 48 hours after getting our e-mail. The reservation is confirmed with that reply. If no reply form you within 48 hours , your reservation is automatically canceled.
・4th step
Please arrive at / on location, time listed in acceptance e-mail above.
Late arrival may shorten yor service time. If it is the case, we discuss at the counseling time.
Just for the case, we inform our telefone number in acceptance e-mail. You would be advised to call us if you have to be late.
If no contact in 45 minutes late, your reservation is autmatically canceled.
---
Cancellation Policy



When you want to cancel or reschedule yor reservation, please inform us at least 72 hours before. We accept it without any charge for that case.
Rescheduling is subject to availability.
Cancellation fee :

| | | |
| --- | --- | --- |
| ・72-48 hours before | … | 20% |
| ・48-24 hours before | … | 50% |
| ・less than 24 hours before | … | 100% |
Please note that we do not accept any reservation if you have a record of no contact and / or no show in the past.


---
Access
| | |
| --- | --- |
| Salon opens | 11am-21pm almost every days exept irregular closing. |
| E-mail address | staff@arutemisu.com |
| Meeting point | YOKOHAMA station west exit. |
| | detailed information will be available in acceptantane e-mail above. |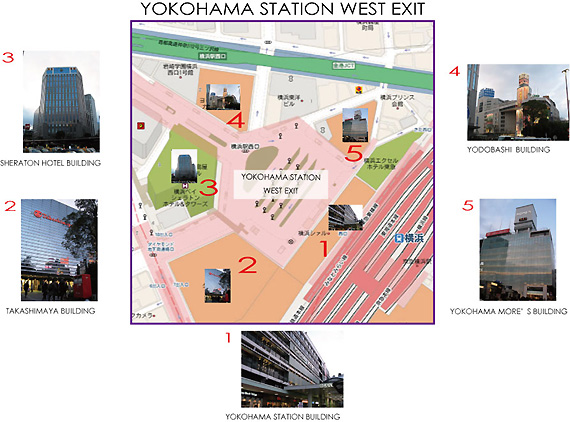 ---